Comments weight loss surgery patients don't want to hear anymore!
After asking the members on my Bariatric Girl Facebook page for suggestions it is amazing how many patients have heard the same comments. While I am sure there are many other common comments, I created this graphic from their suggestions. While the majority are serious I had to laugh out loud at a couple of them. Enjoy!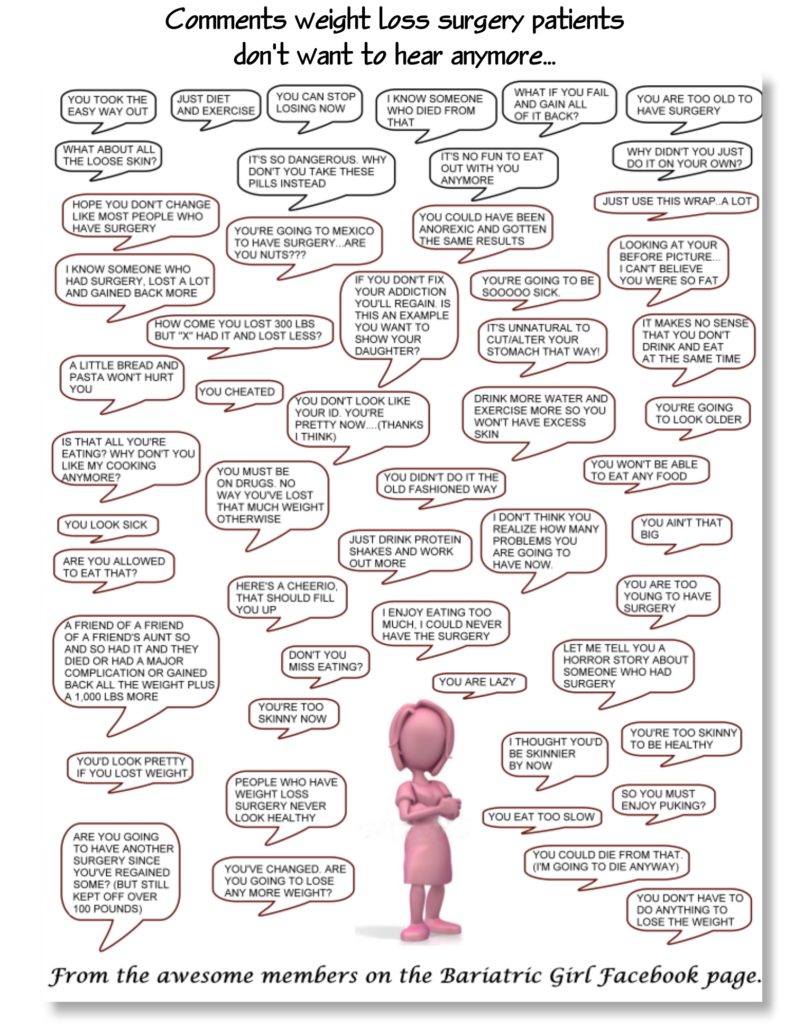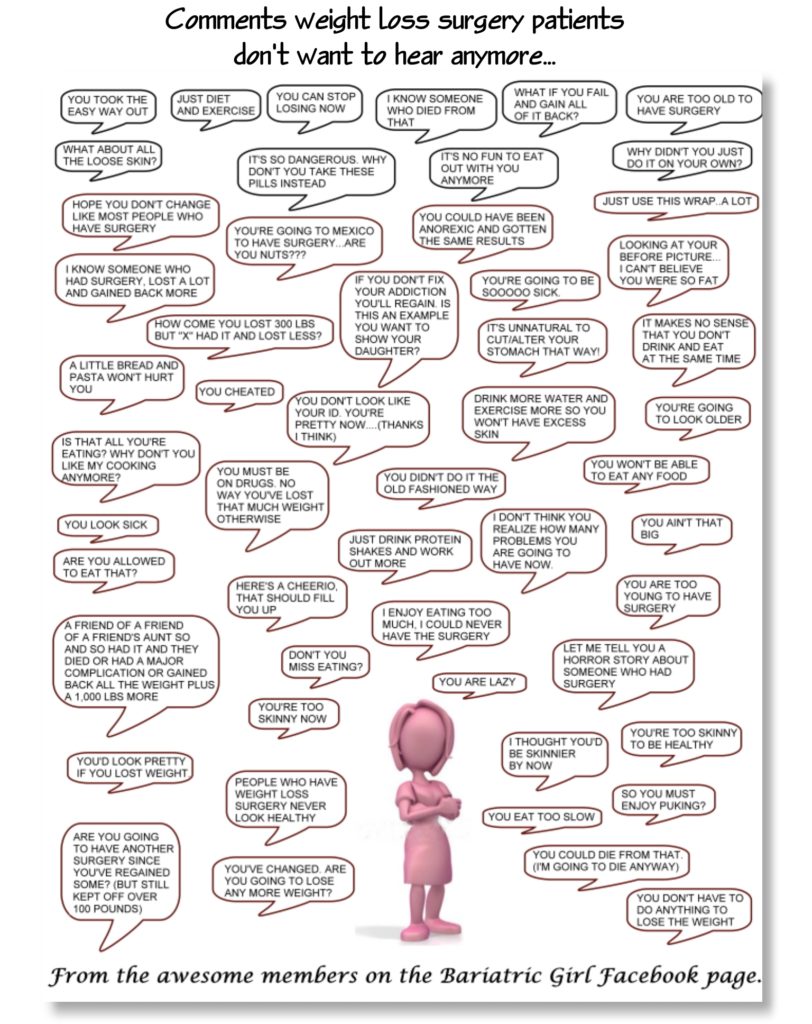 Leave a Comment on Facebook


Who is Bariatric Girl?
Musician, Artist, Photographer,computer geek and weight loss surgery aficionado. On March 30th, 2001, I had weight loss surgery weighing in at 260 pounds. Since that day I have lost and maintained a 130 pound loss. Yoga and walking my dog were the only exercise I was getting until I started with an instructor and creator of "Body Juggling". Click on the picture on the bottom of this page and it will take you to the site. Read More »
Bariatric Girl's Favorites
Error thrown
Call to undefined function get_flickrRSS()